| | | | |
| --- | --- | --- | --- |
| Combined Events & Welsh Athletics League Weekend at Swansea | | | |
Written by Nathan Jones
Sunday, 10 June 2018 17:21
Before we report from Swansea, there was some early weekend racing in Carmarthenshire on Friday evening (8th June) at Llangadog where the annual 2K & 10K races were held in the village. With the Talley 1K / 5K & 3 Peaks Challenge Llandeilo having taken place over the last two Fridays, there was another local fun run added in Friday just gone too. There was a record turnout for the children's 2K of 72 altogether between the different age groups which got the programme underway in the Towy Valley, and saw another successful evening for those wearing the Carmarthen vest.
The Under 10 Male saw Alex Coles take first place (7:47) just ahead of club teammate Jac Jones by a single second in a close finish (7:48). Alex's brother William Coles had another strong run out in third overall (7:50). Moving on to the Under 10 Female, out of 18 runners, Beatrice Morgan won the age group in a time of 8:47 before one of the upcoming Harriers stars Grace Toogood finishing a clear 2nd (9:11).
The Under 14 Male category again completed 2K of the course and it was another one-two finish for the Carmarthen club here. Bro Dinefwr's Scott Price added another trophy to his collection (7:11) while the much-improved Macsen Toogood claimed another deserved runners up spot (7:16). In the corresponding age group, the Under 14 Female, Carys Wood having recently taken the female Talley 1K win made it two victories in a matter of weeks by winning comfortably by nearly 2 minutes (7:58).
After the kids races, it was the senior 10K race on the roads of the village with just over 100 runners taking to the start line watched on by the youngsters who had taken part just minutes earlier. There was just the two Harriers representatives involved with Elizabeth Tremlett winning the Senior Female category (42:11) and Louise Jones-Evans victories in the Veteran Female.
The overall winner was Matt Yelland from Amman Valley Harriers (time 39:28) who also had a good club turnout in general. A great night of running and thanks to the organisers up there in Llangadog for another well run fixture.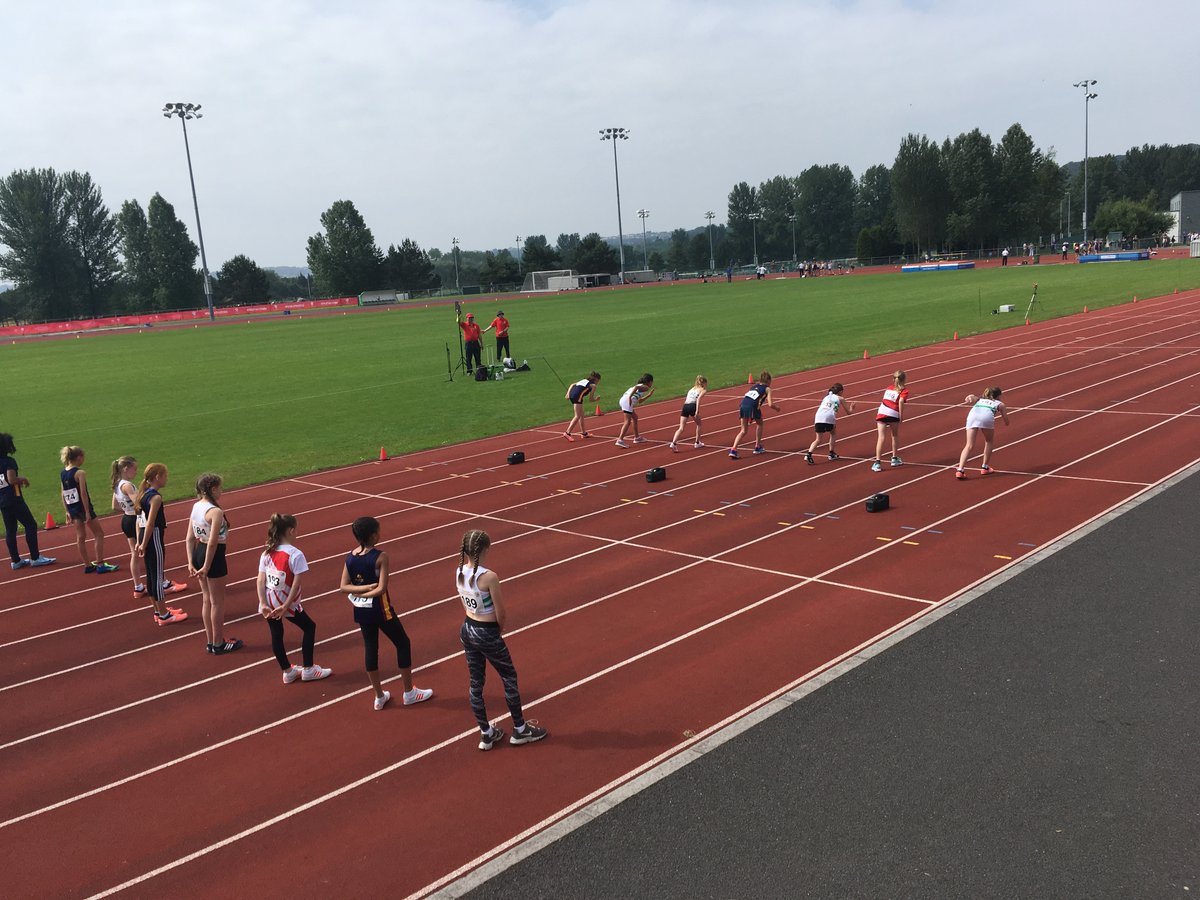 Following a success over the last couple of years, the joint Welsh Athletics & Welsh Schools Combined Events Championships returned to Swansea University on Saturday 9th June with events open to all age groups from under 11's to under 20's.
In one of its biggest turnouts for the last few seasons with the sun shining, around 150 competitors from across Wales came to compete in the disciplines which included: sprint hurdles, 200m and 800m on the track while over on the field there was the high jump, long jump and shot put.
These are competitions in which athletes participate in a number of track and field events, earning points for their performance in each event, which adds to a total points score. Outdoor, the most common combined events are the men's decathlon and the women's heptathlon.
The Under 13 athletes competed in the Quadrathlon which consisted of the sprint hurdles, long jump, shot and 800m while the other older members went in the pentathlon where there was Welsh schools titles also up for grabs. Meanwhile, there was an Under 11 Run/Jump/Throw event incorporated into the championships, enabling novice athletes to get the opportunity to be a part of the day and gain experience. The three events forming the Under 11 programme was the 75m, long jump and shot put.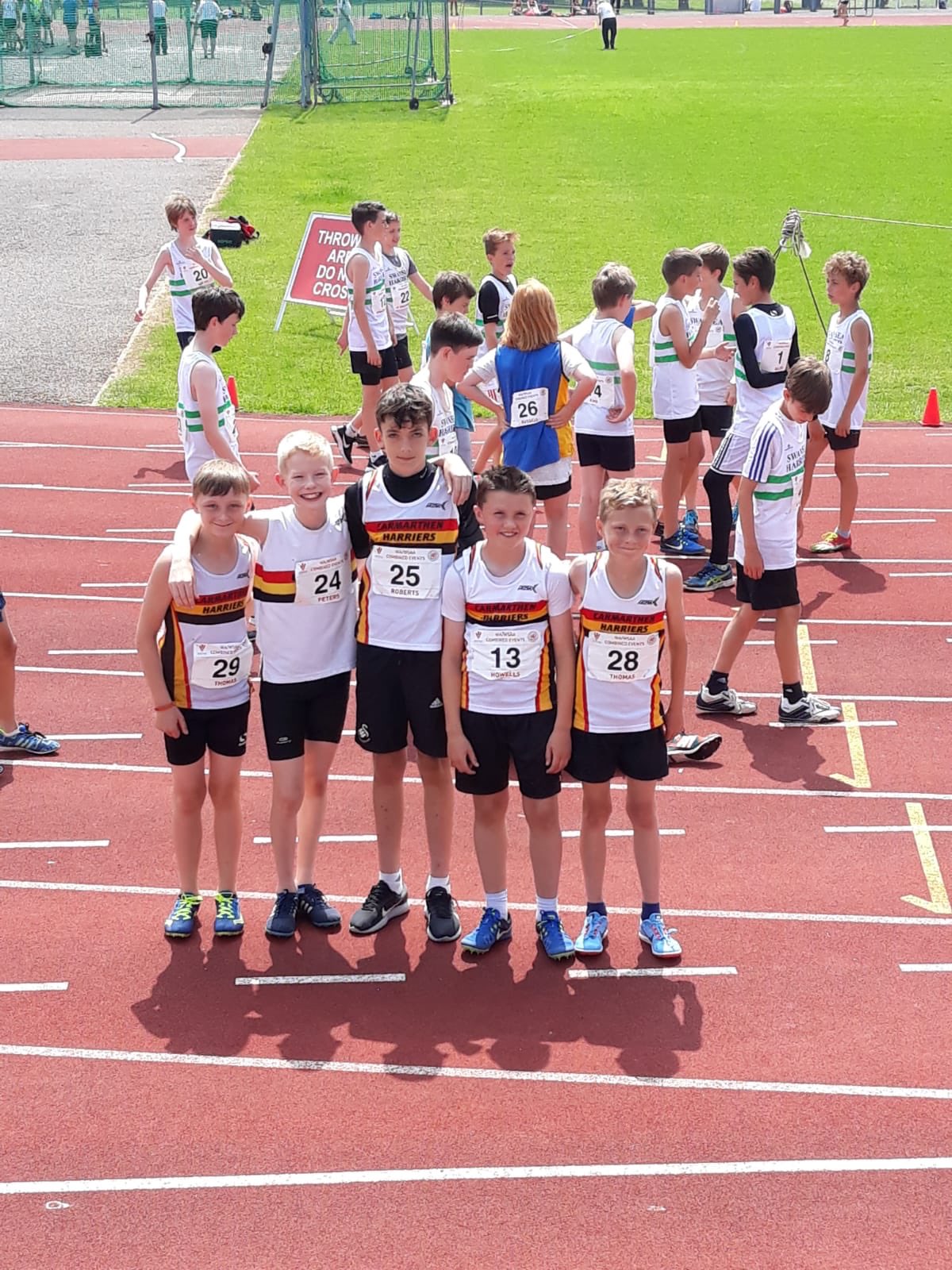 Fourteen Carmarthen Harriers athletes were representing the club and district, with several faces making their debuts in combined events, so the perfect chance for them to give everything a go.
In the Under 11 Run/Jump/Throw, William Coles, Tom Williams and Alex Coles were taking part with their results: William - 75m 12.02; Shot 4.08, Long Jump 3.16; Tom - 75m 11.07, Shot 3.89, Long Jump 2.99; Alex - 75m 12.20, Shot 4.79, Long Jump 2.61. Ellie-May John was the sole athlete in the corresponding girls' age group: 75m 12.15, Shot 3.31, Long Jump 2.15.
Moving into the under 13's there was plenty of good performances and overall results. Osian Roberts was the highest placed finisher, claiming silver behind the YG Cwm Rhymni pupil. The 75m Hurdles (13.38), Shot (6.25), Long Jump (3.80) and 800m (2.44.79) helped him to second. Jack Thomas just missed out on the medals in 4th. His performances were: 75m Hurdles (16.66), Shot (4.95), Long Jump (3.92) and the quickest in the 800m (2.28.60). The other three of five in action in the same category were teammates Harri Howells - 75m Hurdles (15.31), Shot (5.42), Long Jump (3.82), 800m (2.50.81); Iwan Thomas - 75m Hurdles (17.31), Shot (3.97), Long Jump (3.31), 800m (2.49.73); and Brynmor Peters - 75m Hurdles (19.39), Shot (4.58), Long Jump (3.24), 800m (2.53.40).
The girls' under 13 also went off in the same events as the boys above. Finishing in the top 10 places overall was Jessica Lee thanks to her results of - 70m Hurdles (12.98), Shot (6.69), Long Jump (3.94), 800m (2.58.88). Faye Jones - 70m Hurdles (14.46), Shot (5.32), Long Jump (3.94), 800m (2.48.44) and Frances Mackie - 70m Hurdles (16.31), Shot (5.41), Long Jump (3.27) and 800m (2.39.11) also enjoyed excellent debuts in the warm conditions.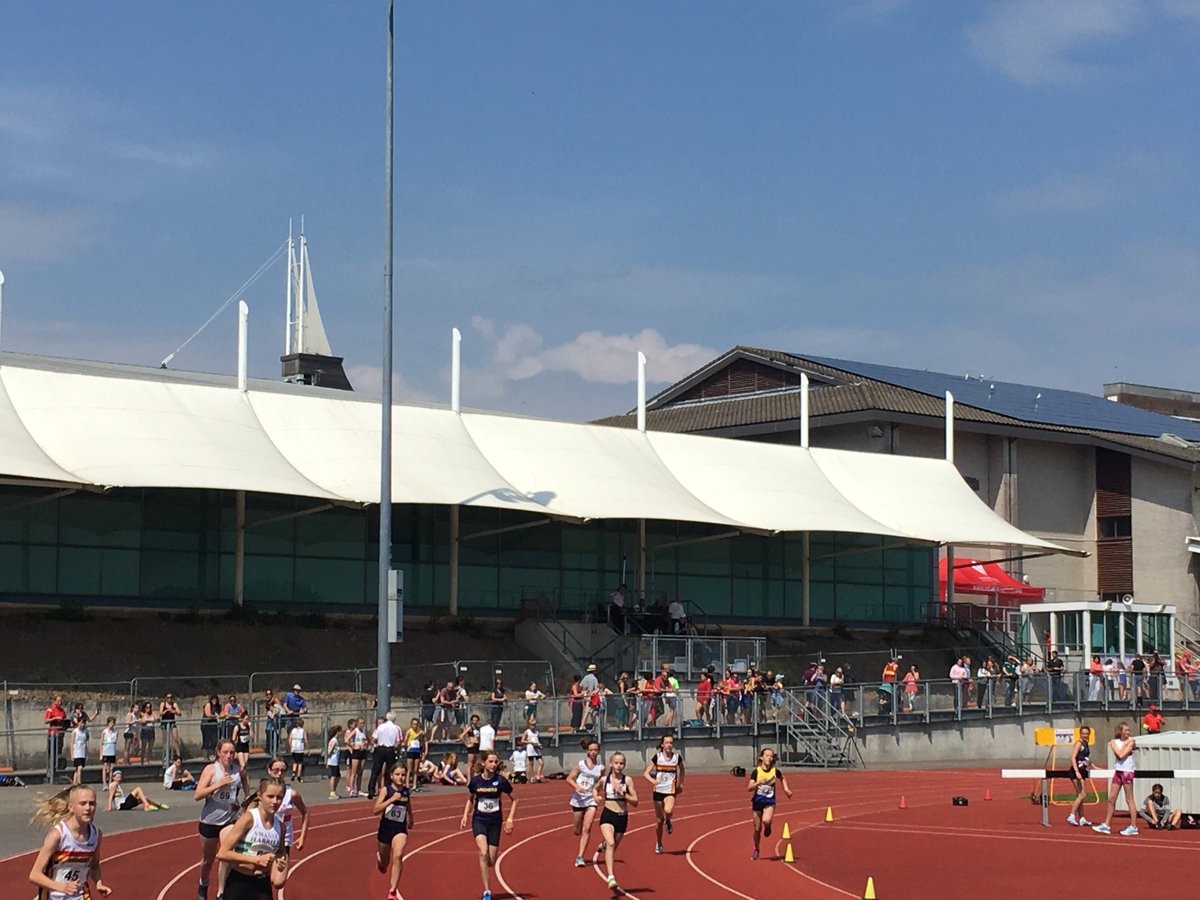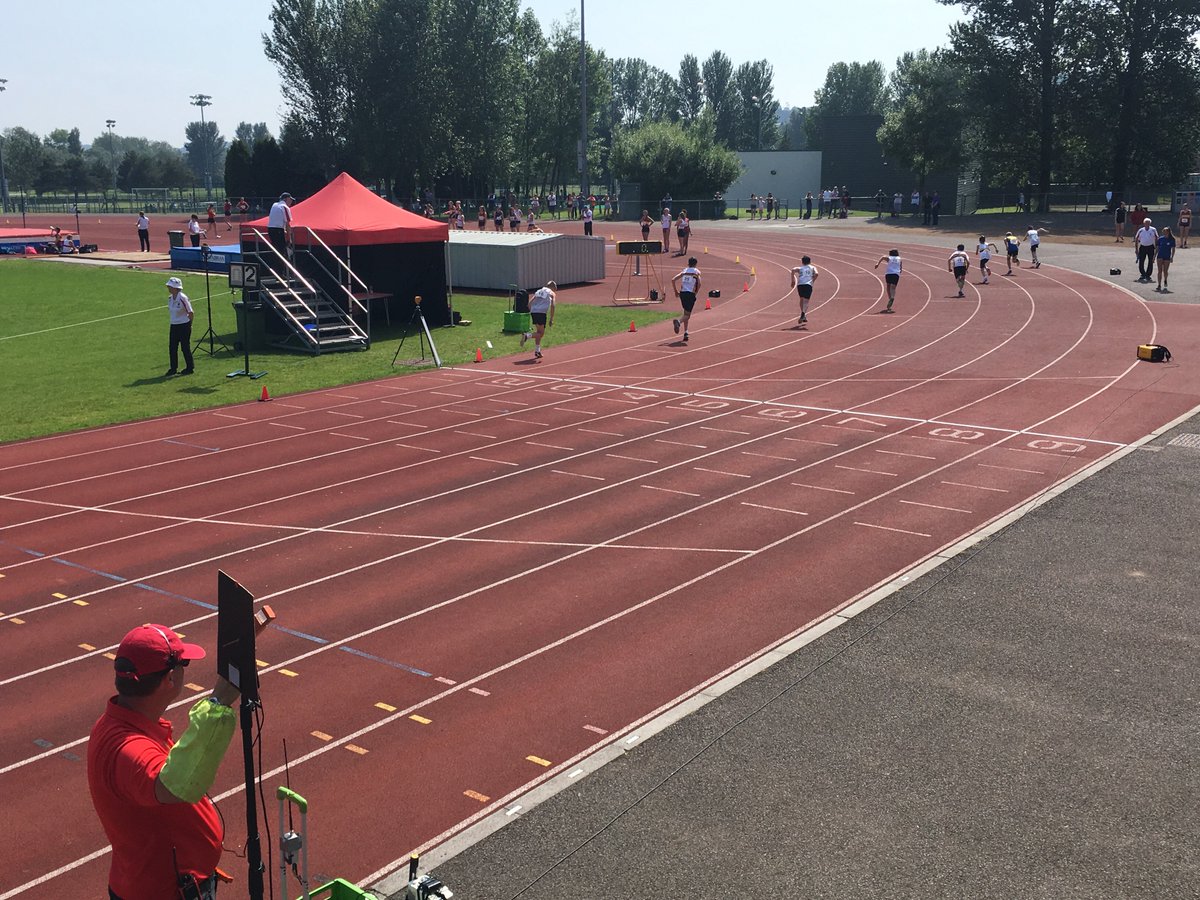 Into the under 15 girls/junior girls, Sadie-May Mason was involved in the five event programme of 75m Hurdles (12.57), Shot (5.59), High Jump (1.20), Long Jump (3.94) and 800m (3.06.05) alongside a total of over 20 girls.
Finally, the more experienced Beca Roberts went in the under 17 women's/middle girls competition and worked hard throughout. Her results were: 80m Hurdles (13.13), Shot (7.80), High Jump (1.53), Long Jump (4.73) and 800m (2.36.48) to finish off the day.
The other Dyfed Schools athletes also in Swansea were: Ophelia Jenkins (U11G Tavernspite); Amelie Campion (U11G Brynteg); Mari Wilson (U11G Iau Llangennech); Rhys Lloyd-Roberts (U13B Cleddau Reach); Chloe Simmonite (U13G Coedcae); Lucy Wintle (U13G Y Preseli); Lleucu Lloyd (U13G Y Preseli); Hannah Forkuoh (U13G Coedcae); Iona Melrose (U15G Bryngwyn); Amy Mullen (U15G Bryngwyn); Ella Wintle (U15G Y Preseli) and Flavia Jenkins (U17W Bronze
Category victories at the end of day at presentation of awards went to: Isaias Balde (Allensbank Primary); Nell Desir (Radyr Primary); Sophie Lisk (Cardiff High School); Dylan Lawlor (YG Cwm Rhymni Y Gwyndy); Carys Poole (YG Gwyr); Zak Wall (Cardiff High School); Grace Morgan (Radyr) & Daniel Murathodzic (St Illtyd's)
Cardiff & Vale and Afan Nedd Tawe shared the winning district's medals in the under 15 and under 17's.
JOINT WSAA/WA COMBINED EVENTS CHAMPIONSHIPS 2018 RESULTS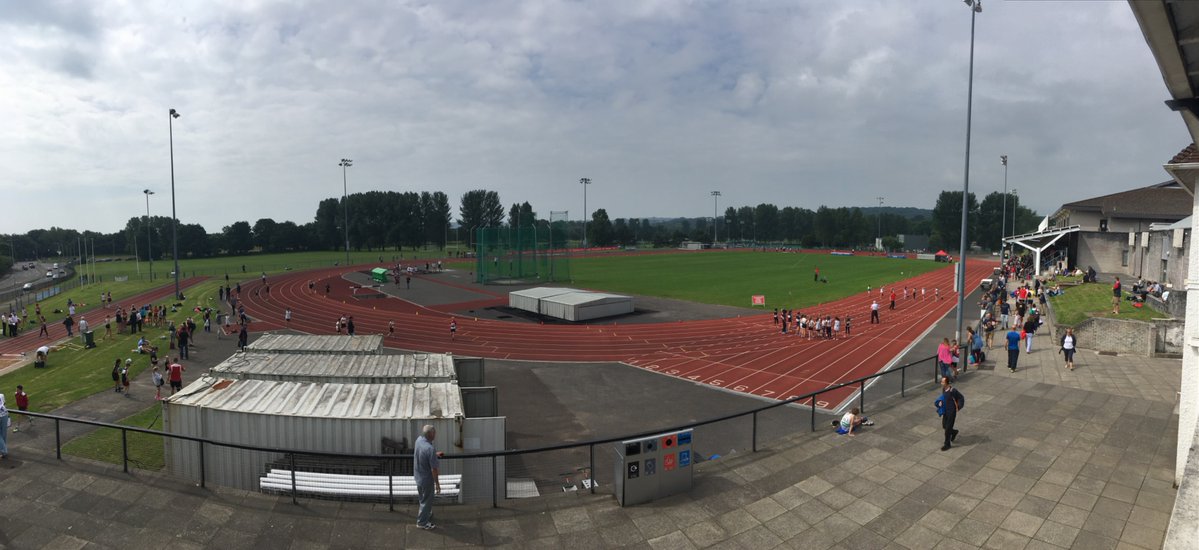 The Welsh Athletics League for the Under 17, Under 20 and Senior age groups has already visited Cardiff & Neath in recent weeks, and the third match was at Swansea just 24 hours after the Combined Events on Sunday 10th June. With over 190 athletes continuing their summer campaigns, it was another good day of athletics all round featuring the more experienced club members who took centre stage.
It was all about longer distances on the track in general, with the distance hurdles, 1500m, 3000m, 1500m steeplechase and 2k walk some of the events held in round 3 alongside the 200m, 300m, 400m, sprint hurdles and sprint relays. In a half programme on the field, the high jump, hammer, javelin, long jump and triple jump were on offer.
In another disappointing turnout of six athletes from the Carmarthen Harriers club, all those in attendance produced some excellent results. First to compete was Lewis Evans in the SM 200m with a time of 23.26 and threw 24.79m in the javelin. Lili Church and Ryan Thomas competed in the under 17 men and women high jump competitions and came away with best clearances of 1.63m and 1.60m respectively. In other track events, Trystan Leech was the winner of the first male 400m heat in 53 seconds exactly, just after Paul Clarke in the 1500m finished in a sub 4.30 time of 4.27.30. The final athlete taking part was Lauryn Davey who competed in three events. After jumping 5.42m in the long jump and throwing 28.29m in the javelin, she enjoyed the applause of the crowd as Davey was the only competitor to start the women's 100m Hurdles (15.72).
A great weekend of exciting athletics over the weekend at Swansea, thanks to all the competitors, officials, volunteers and Swansea University Athletics Centre staff for their contribution held in perfect weather conditions.
WELSH ATHLETICS U17, U20, SENIOR LEAGUE RESULTS